Windows of the World
If you're about to die and your wish is to travel around the world? What would you wish now? I will say, shallow as it may sound, but you have to go to Windows of the World, Shenzhen China. To basically grasp everything you've missed out.
Just kidding
I've been here for 3 times already with different company and it always fails me to "travel around the world". I never finish it. It's a 48 hectares theme park that requires a lot of walking and learning. The entrance fee is 100 RMB, when converted to peso, it's 700 pesos. Affordable enough to spend it on a whole day of strolling.
At the start of the journey, they sell 'passports' that has all the attractions in it. You may choose to stamp it once you've visited the replica sites. It only costs around 20 RMB and a nice souvenir too.The route starts from Asia. You can go the other way and go to Antartica but it is best to go around Asia first since you're currently in Asia.
You will see miniatures of each of the attraction. Some of it are just big as your regular table. Some are 1/2 or 1/4 of the actual size.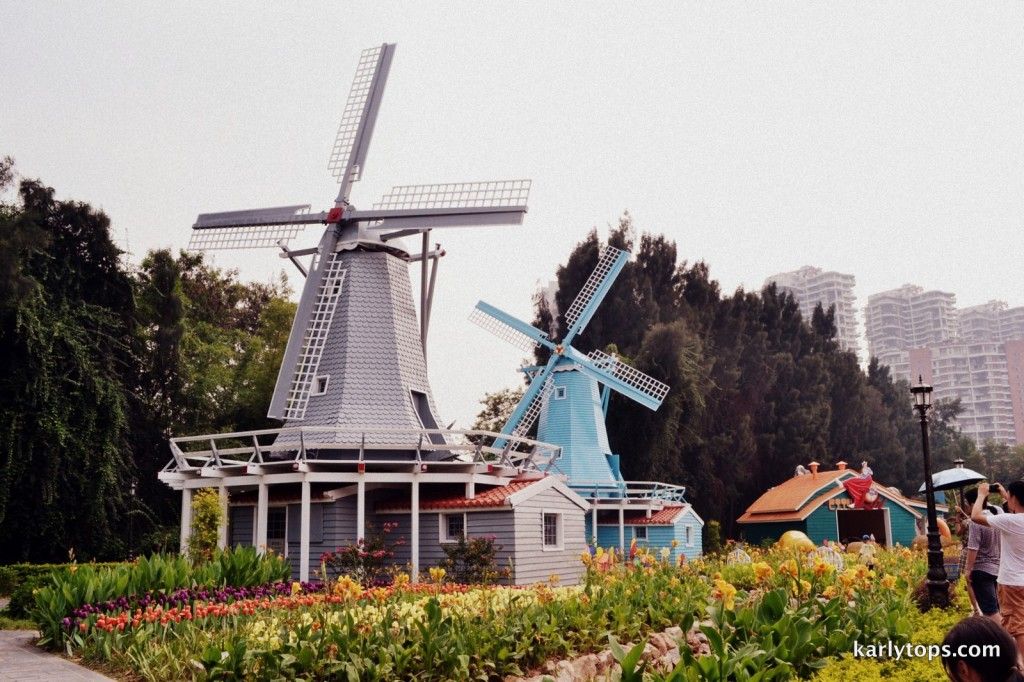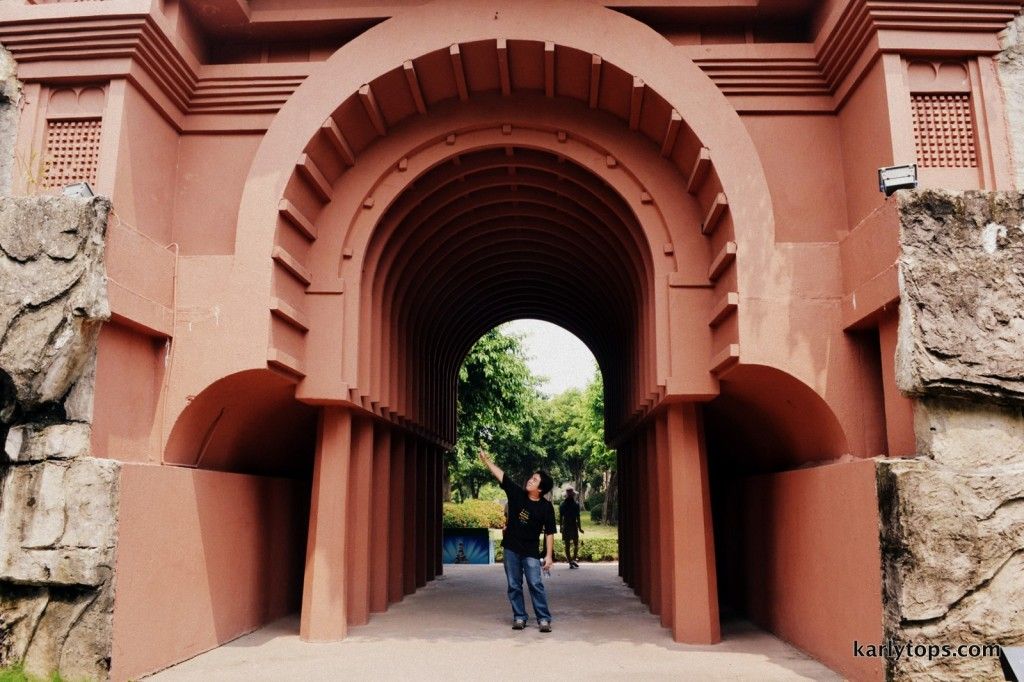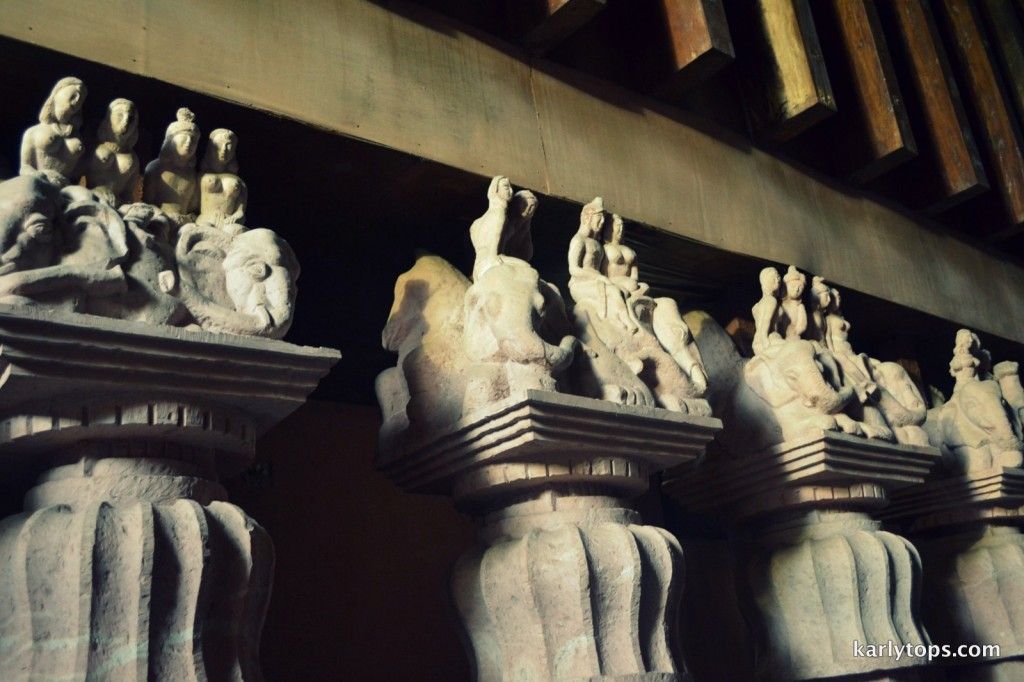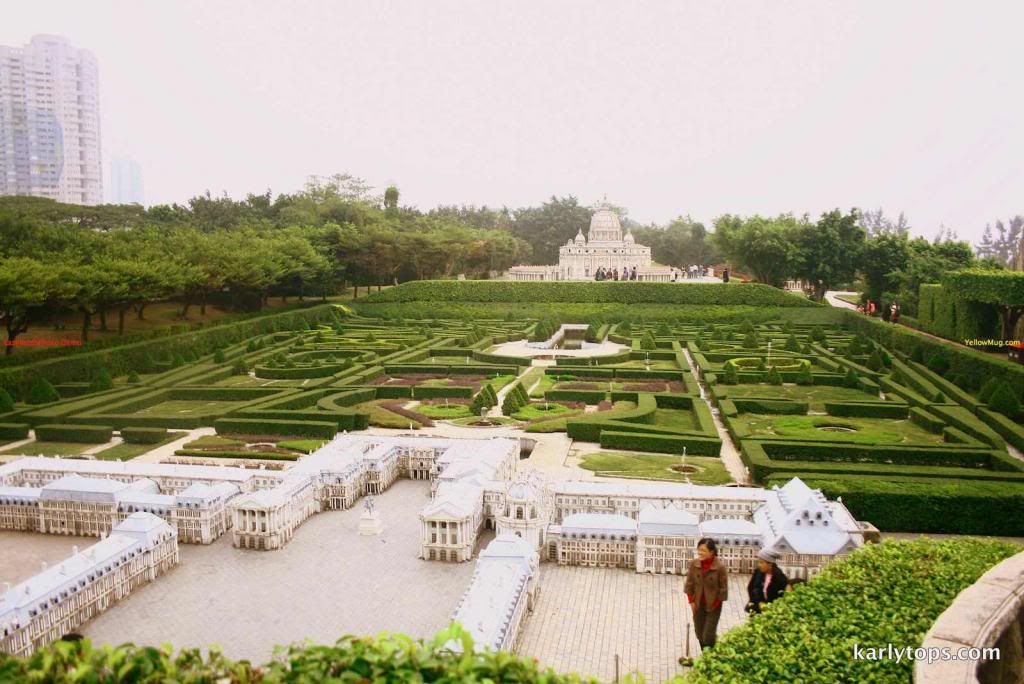 In Egypt, you can go inside the pyramid and there lies the tombs. There is also a small exhibit of the famous pharoahs and its rich history.
In the Grand Canyon, there is a boat slide that you may also ride.
The Taj Mahal, St. Peter's Church, Sydney Opera House, and  to name a few, were nicely done in details.
The Europe replicas, in my opinion, just captures my breath away among the rest.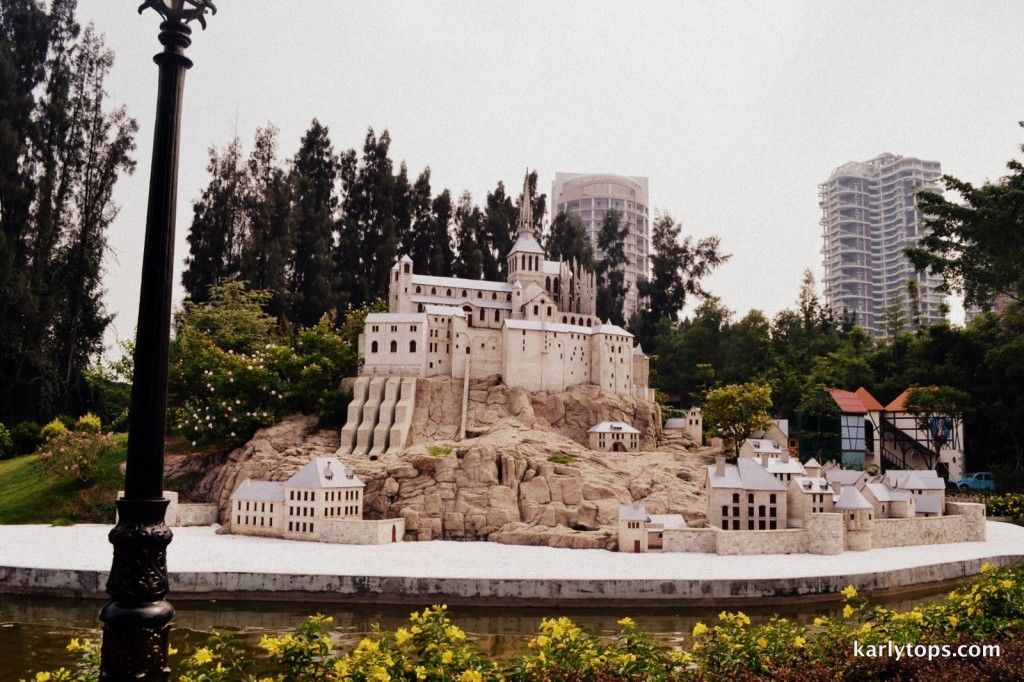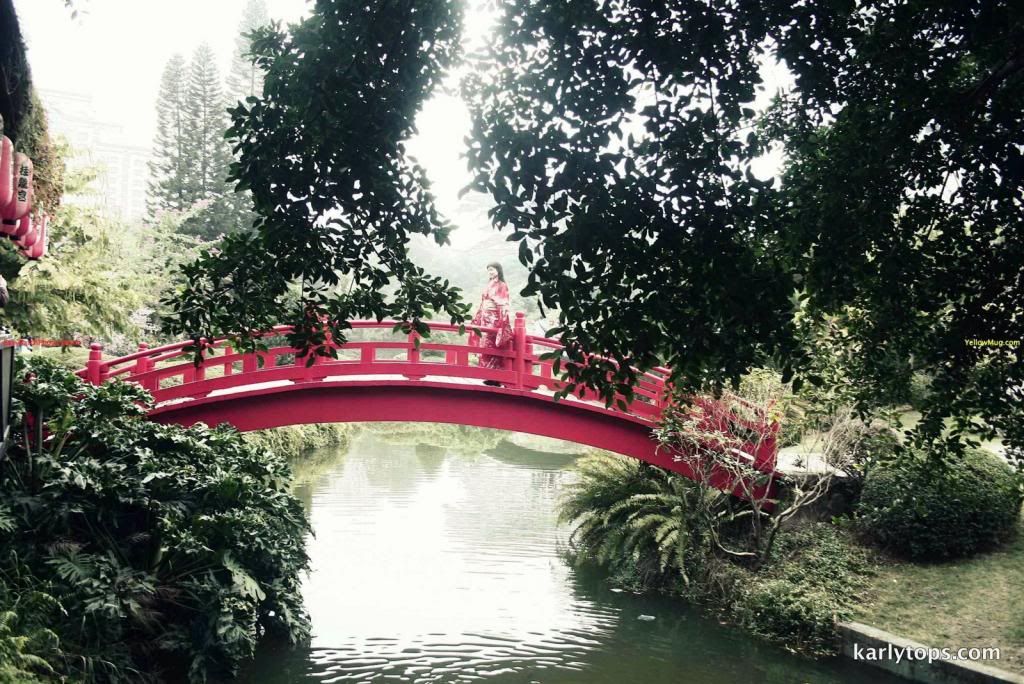 The great attraction must be is the Eiffel tower that you can actually ride until you make it to the top. It's 1/3 of the actual size and almost perfect except with Chinese characters on its body. Hehe. Nice view too to see everything from the top.
There are several souvenir shops in every corners of the theme park.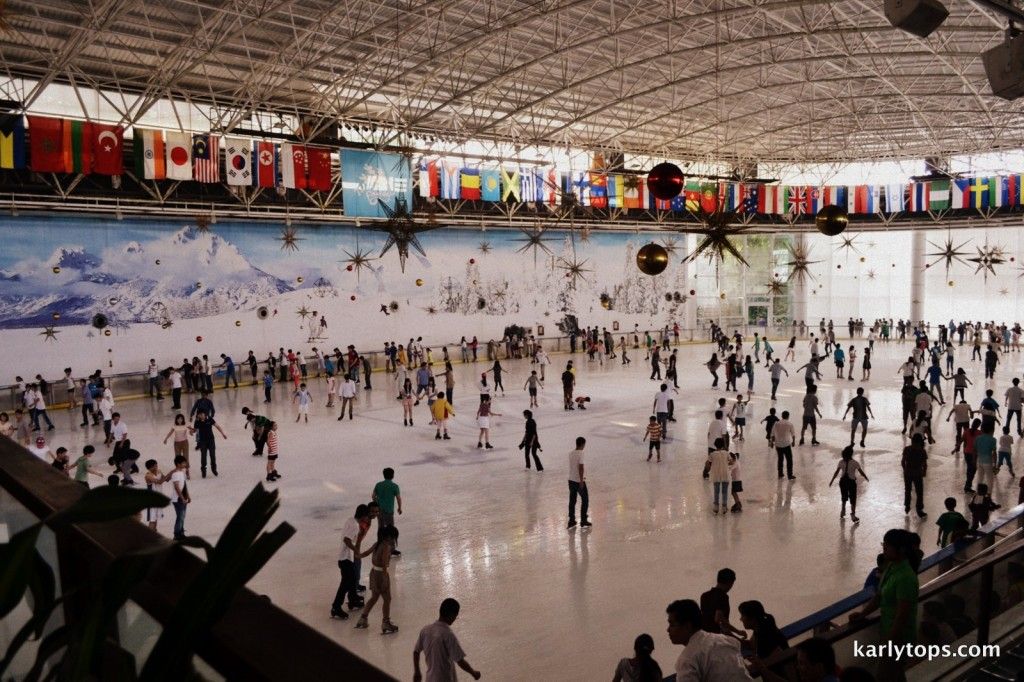 There is also a skating rink from the Alpines and this is a nice place to hang out when it's too hot outside.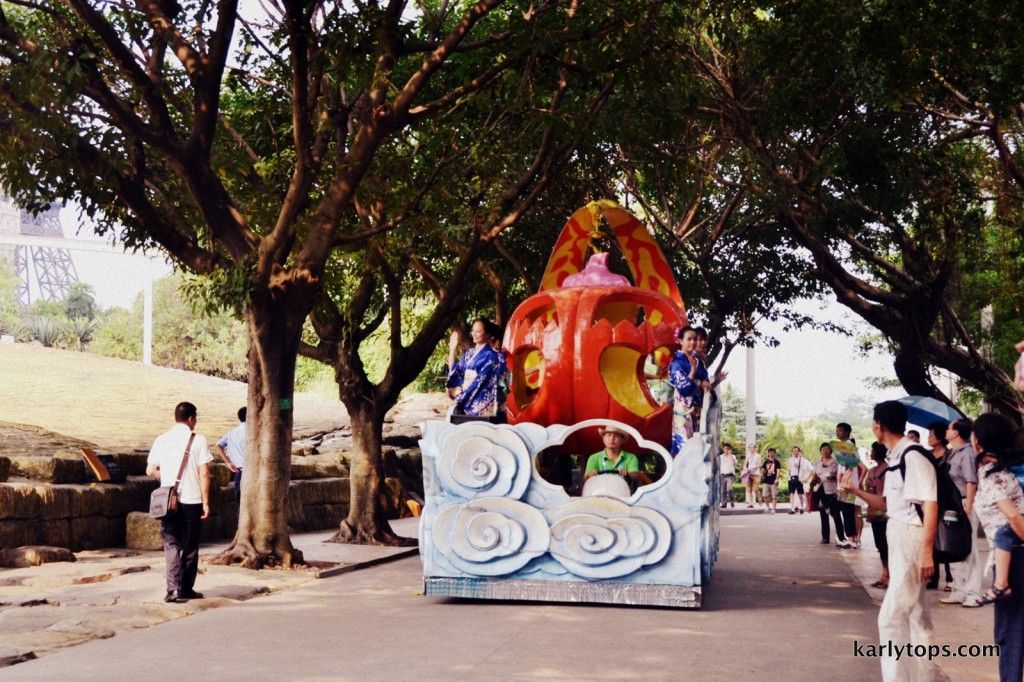 For several years, it has been kept well-maintained and hasn't lost its touch for thousands of people coming in everyday. That's why the park holds its new activities and happenings and amazes me every visit. There are roving floats, dance, acrobatic performances, mimes, and many more in store for the tourists. Best of all, respective nations' costumes can be rented out for souvenir pictures as well as cable cars for those who cannot walk long enough around the park. Stay at night and see the whole Eiffel tower lights up and their display of fireworks.
Windows of the World is just one of the main attractions you can visit at Shenzhen. There is also Splendid China, just beside Windows of the World that features their country China, a smaller version of Windows of the World. Happy Valley and Shenzhen Zoo park are a must visits too.
For more information, visit these links on how to get there and what to expect more from Windows of the World:
http://en.wikipedia.org/wiki/Window_of_the_World
http://www.chinahighlights.com/shenzhen/attraction/window-of-the-world.htm