Dibuhong Umaaakay – A PSID Exhibit
I love interior designs. I have a folder with images of my future bedroom, living room, workspaces, etc. and going to these exhibits always amuse me. That's why this is my third year to visit an interior design exhibit. The first one features an eco-friendly interior made up of trashes, used bottles and cans, and basically materials to be recycled. The second exhibit is titled as "Kaledeiscope" that concentrates on different color schemes.
The Philippine School of Interior Design now focuses on assisting our friends and their clients with disabilities. They cater the ones that are visually impaired, hearing impaired, orthodopically challenged and the elderly.
The first hall are designed for the hearing impaired. The interior design below looks normal and aesthetically appealing. Anyone would want this room to have. But the students' aim is to aid our disabled friends and researched thoroughly on a functional room, furniture, and other materials for them move around their homes. And that makes it more interesting.
This room is built for a near deaf person and still can hear a little. The floors are wood and thuds can still be heard especially when there is someone coming. More fascinating is, when a doorbell rings, the "Door" signage located in the middle part lits with a bright color red / green, signaling the person that there is someone in the door. And when the phone rings, the "RING" part below the 'door' now lights up. The students made use of technicalities too to cater their needs.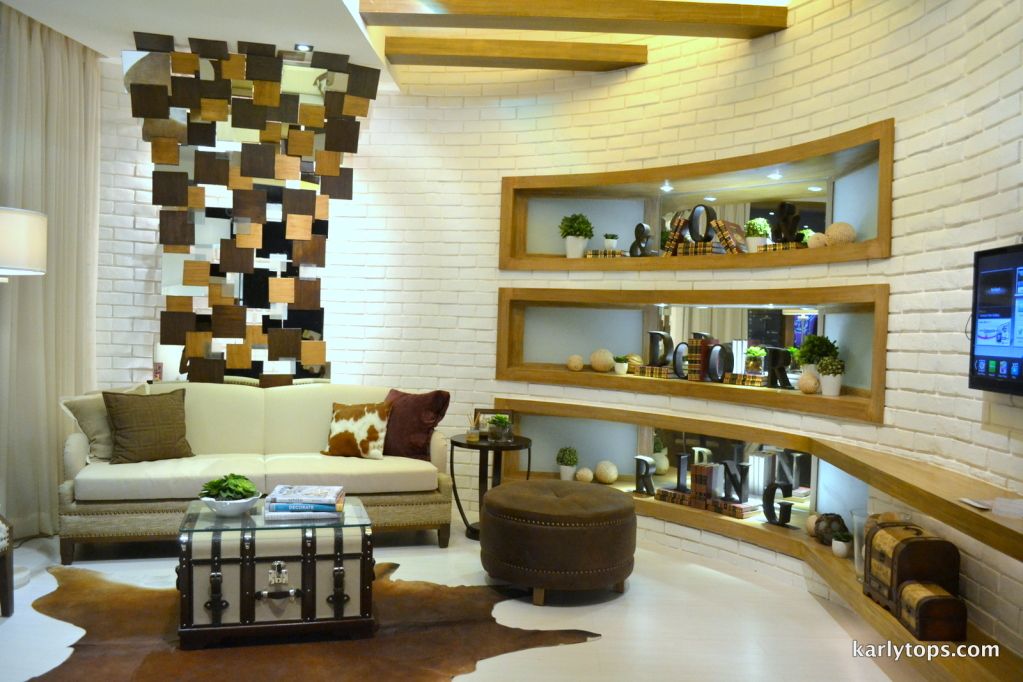 The table is designed for the visually impaired and the engraved table can definitely determine the placements of plates, spoon and forks. Rounded tables are also considered to avoid accidents and bumps.
There were marks that can be felt on the floor that indicates the pathway and this makes a 13 year old client can go around the living room. The stair was questionable by the spectators and was defended by a student that this serves as a training tool for the blind who will also encounter stairs outside. Makes a lot of sense. The handle bars can be a major support too.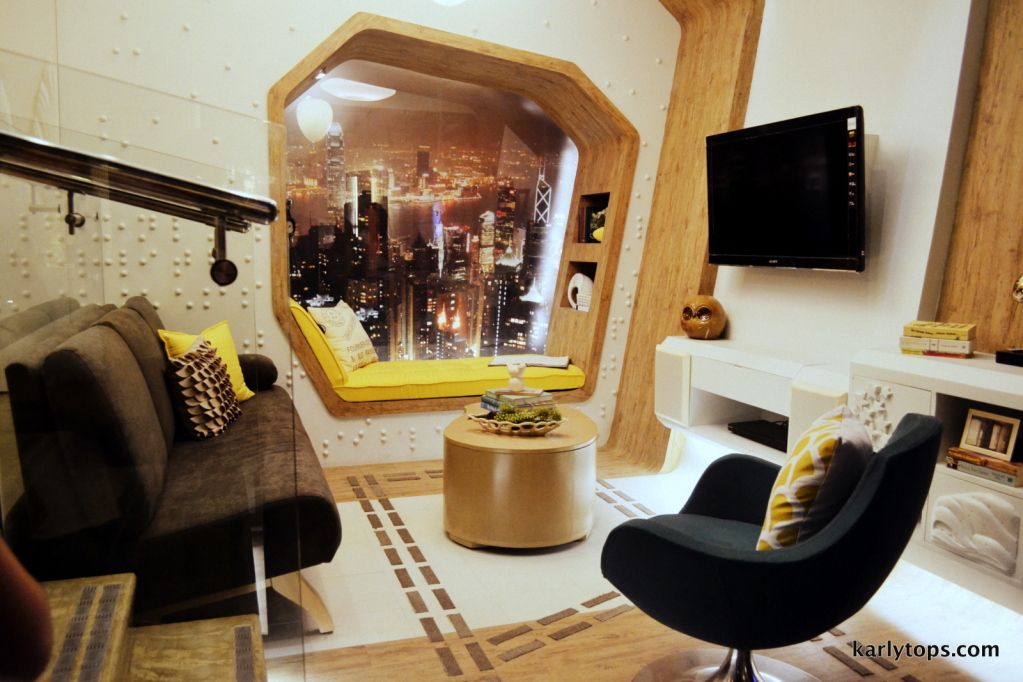 As you have observed, the orthodipically challenged has enough space to move around in his own living room. The sofa is not high and there is a side table where they can just put their things on for an easy reach. The cabinet is customized by the students and can also move around the area.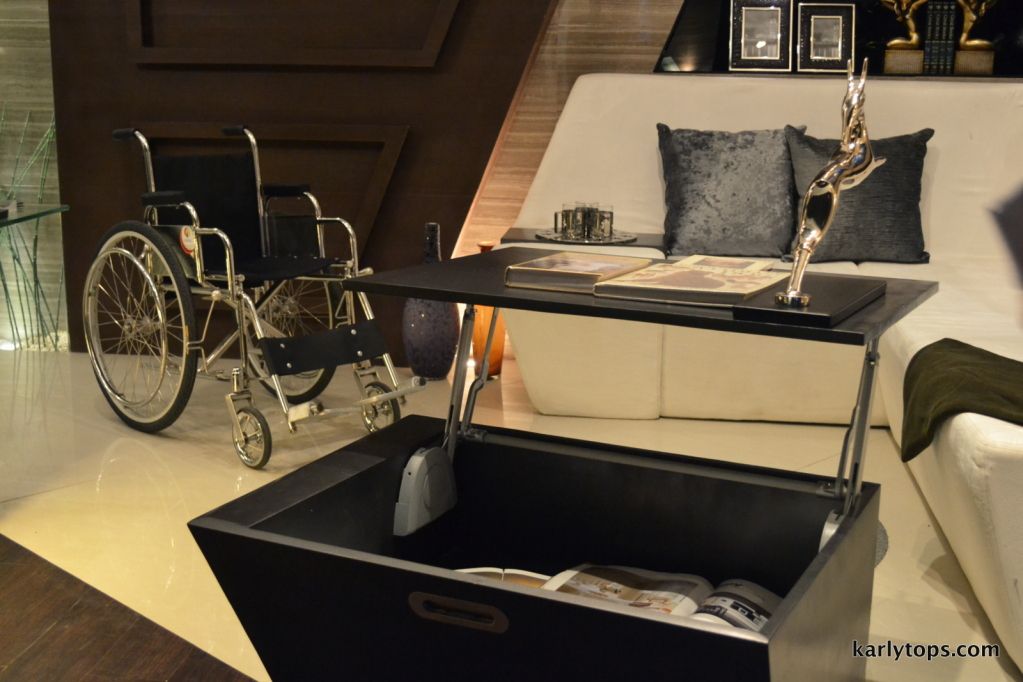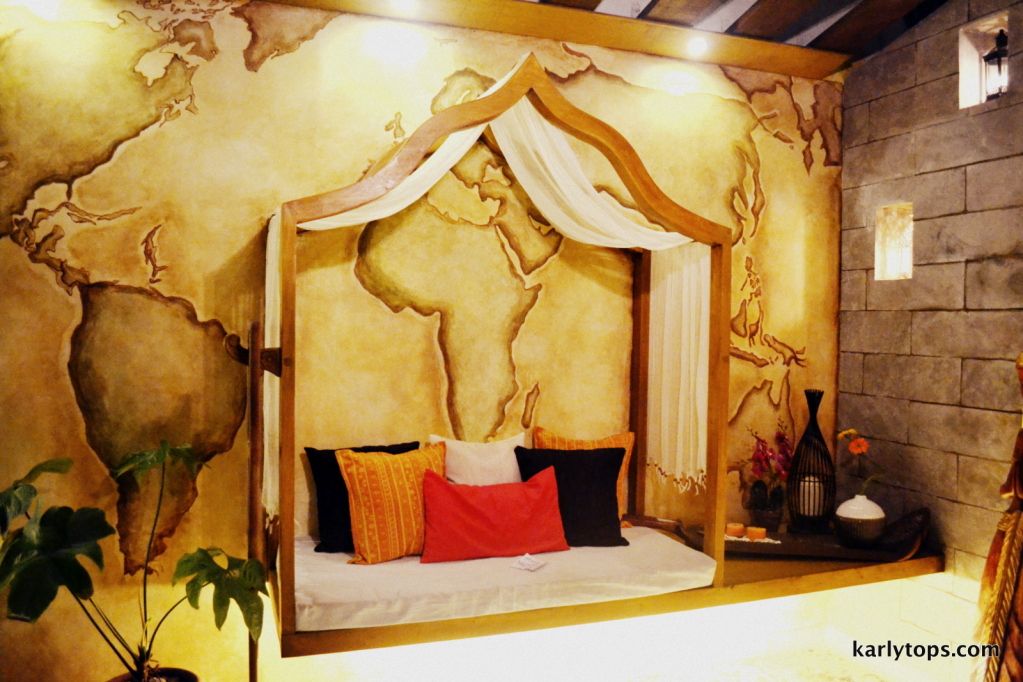 This room is built for the elderly. The student explained that there's a garden on the side where they can grow their plants to attain their active minds and lifestyle. I love how they incorporated "Eat pray love" in the background. It creates an ambiance of a serene place to relax. I voted this first place because it's the kind of room that I would want to settle in until I get older. Actually, i can have this space right now.
I love how each of the interior designs were each explained by the student. At first glance, it was just a nice piece of art, tables and chairs and coordinated color schemes. But as they've explained each of the booth, their purpose, why they've used this material, it moved us with their efforts on providing these disabilities hope to enjoy their own homes. They've combined all the elements such as safety, beauty, and a homey feel suited to their needs.
Thumbs up to the students of PSID for a job well done!
Dibuhong Umaaakay exhibit runs the whole month of October and located across SM North Edsa.