Modern Toilet, Shenzhen's weird restaurant
Most of us probably don't bring up gross topics whenever we eat. You will rarely hear someone tell a story about their shitting experience for the simple reason of it sucks out the appetite.
Ironic it is, Shenzhen's has its own restaurant – bizzarre restaurant – that serves food on a toilet plate. Meaning, everything you will see and experience in this restaurant is found at your most private and comforting place in your home.
A few months ago, Yahoo! featured Modern Toilet and lined this resto up to one of the weirdest restaurant in the world to visit. I felt "proud" because I dined here already with my sister. Hehehe.
So how did we discover this lovely comforting resto. Toilet bowls exposed from the outside and bathrobes hanged unto the walls for every window shopper like me to see and try. We were not absolutely sure if our stomachs can take it, but we were hungry, amused and tried it anyway.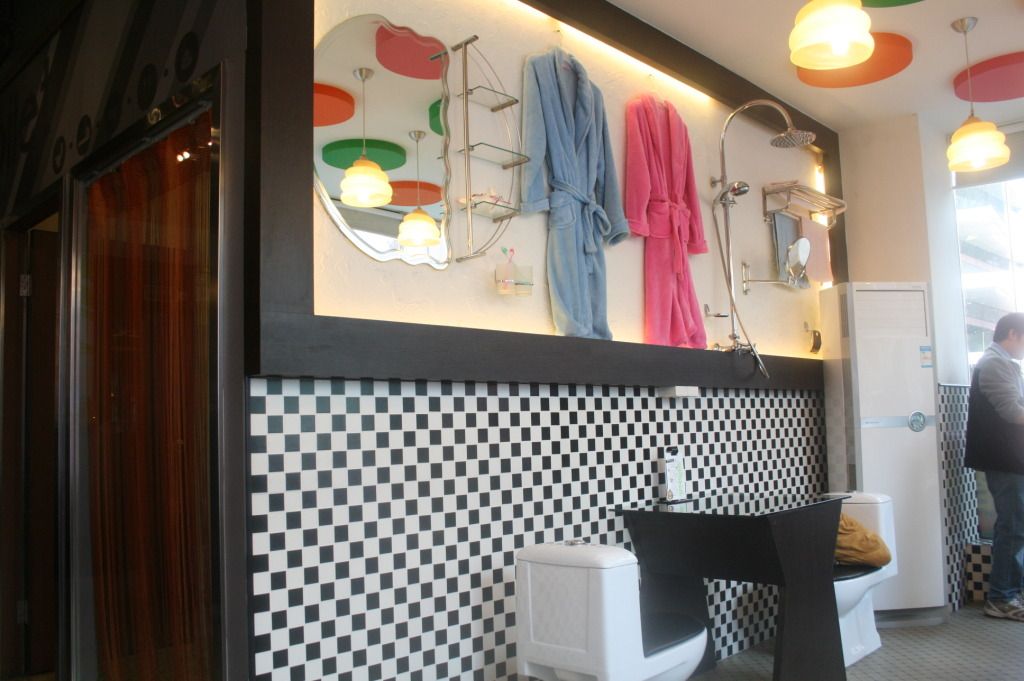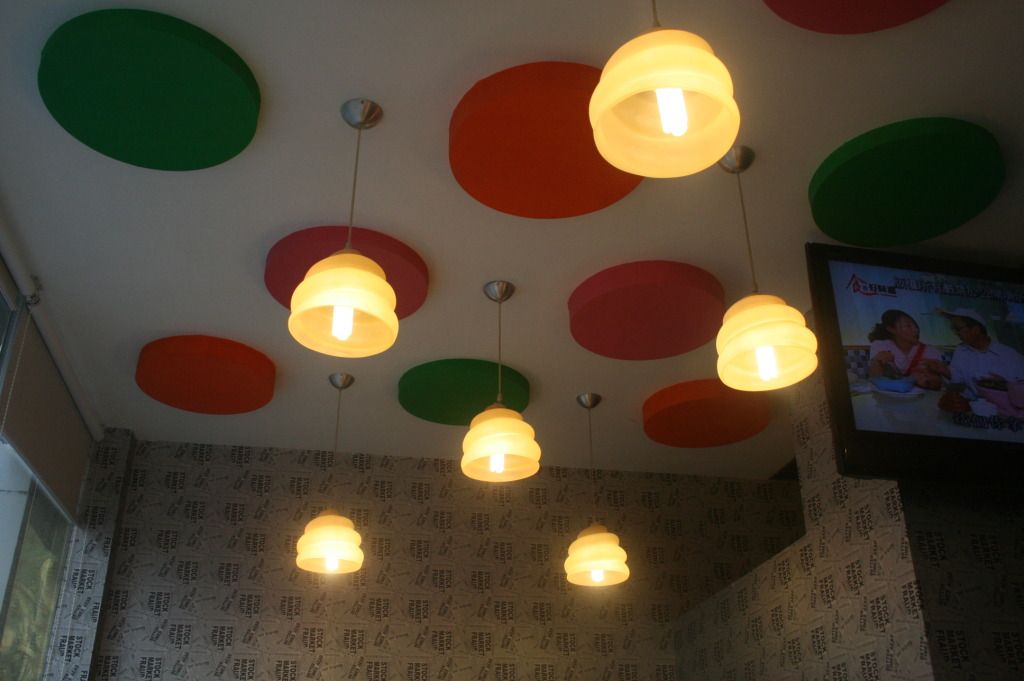 As we went inside, the waiter assisted us to their covered toilet bowls where you will be seated. I am glad that the toilet cover was not open.. or else.
We were all giggly while selecting our orders from the menu. Delicious and happy it is, eh? hahaha. We both ended up ordering the classic milk tea served in a shaped-like urinal glass.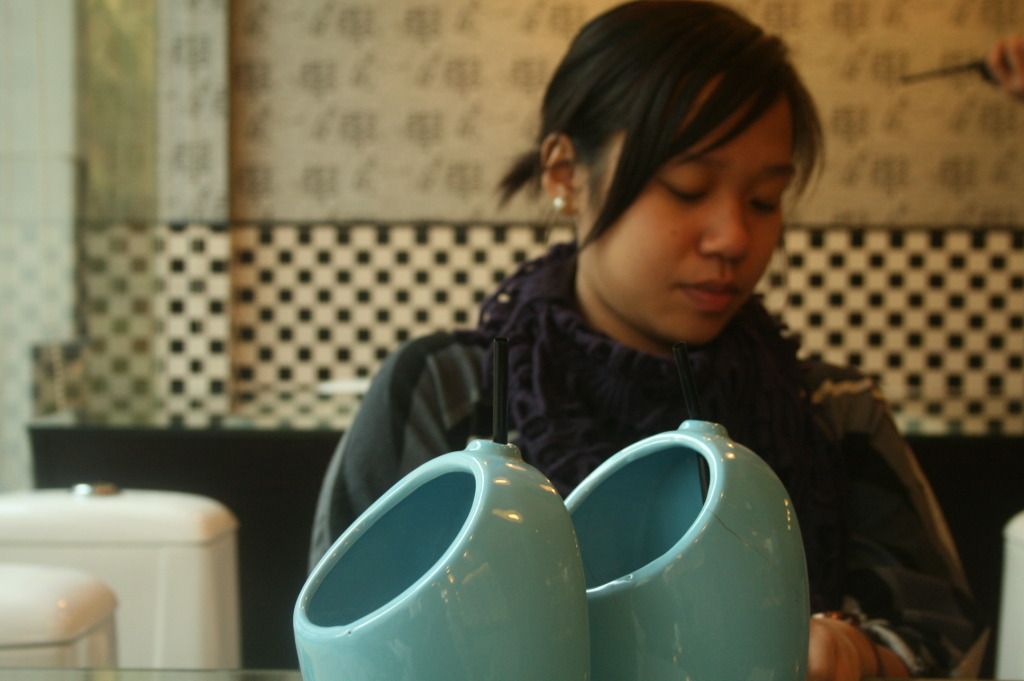 Sister and urinal glasses. So wrong combination.
My sister ordered for a pasta and I ordered rice mixed with corn, beans and leaves on a pineapple fruit. Pretty normal and I liked the presentation.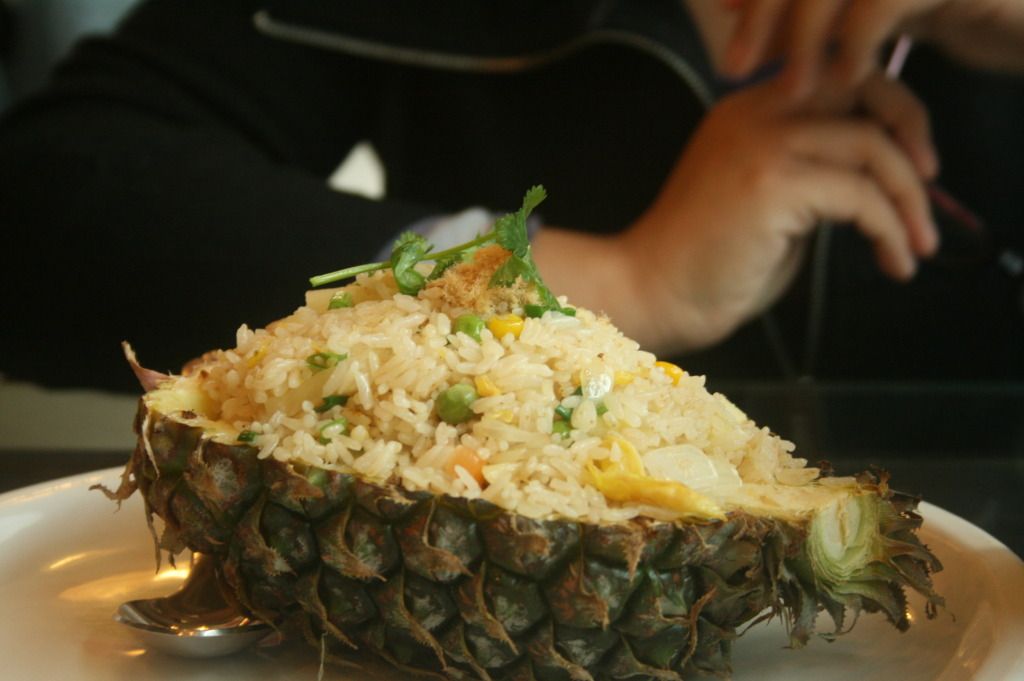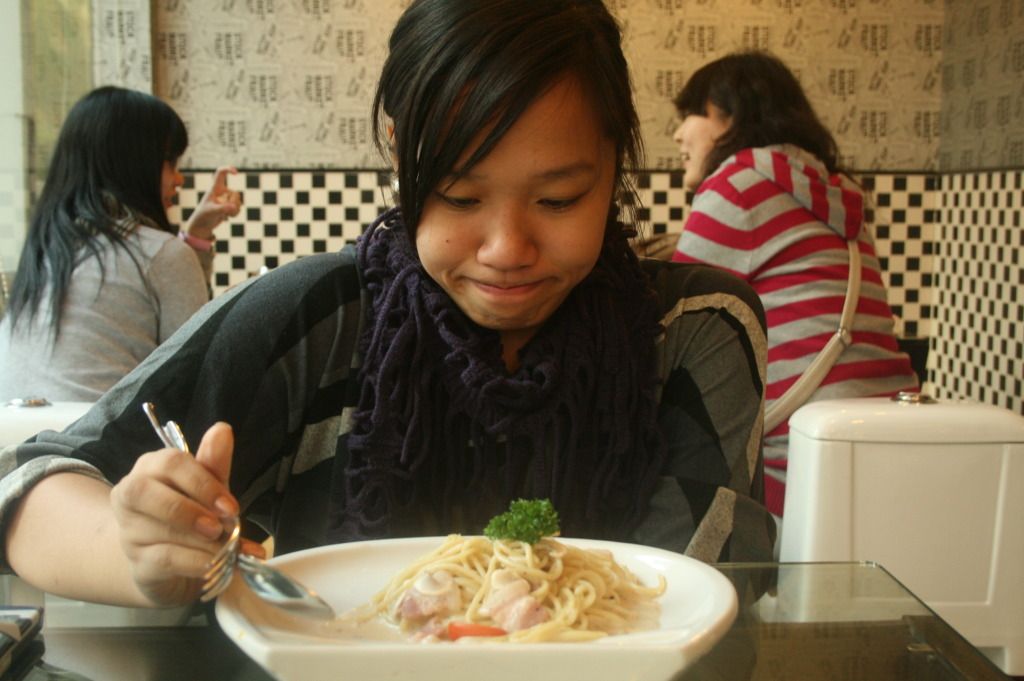 Our stomachs were still strong so we've decided to order an ice-cream shaped like feces with wafer. It is chocolate and yummy. hahaha!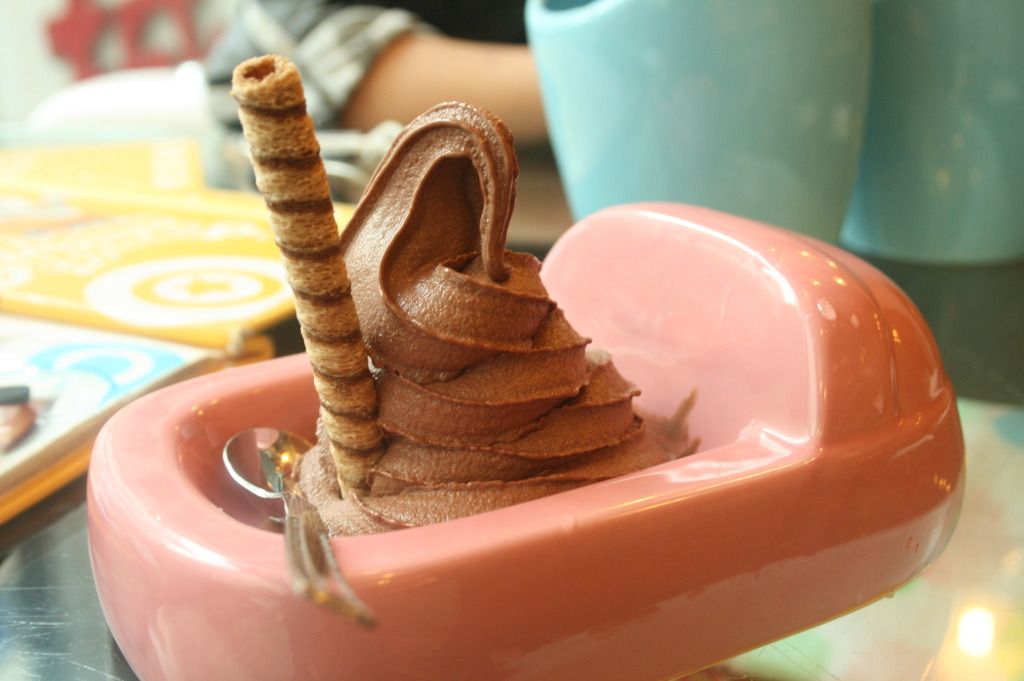 The odd but nice dining experience costs us around 100 RMB. When converted to peso, it is around 650 pesos. As a rule when you are in a different country, do not convert!
Overall, the taste of the food was not something special but the interior design concept that is. Just like any other tourist, we merrily took a picture of ourselves and reenact our daily comforting pose. Too much information. Hehe.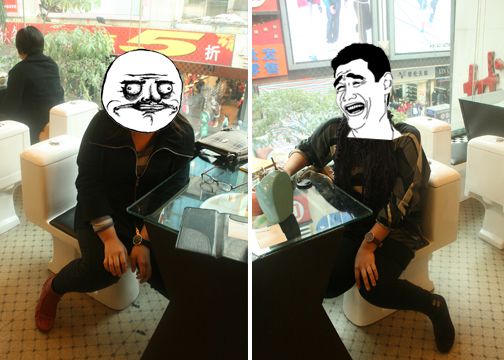 Saya nito i-caption. Hehe.